research products
Our research on over 600 ETFs is available in a variety of formats for many types of investors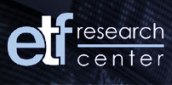 A powerful set of online tools built for Financial Advisors to help them gain competitive advantage using ETFs in clients' portfolios.
Data licensing
License our ETF data to power content for your financial web site or to liberate the data from the screen and get it into your applications. We can even work with Wall Street On Demand to seamlessly integrate with your data-driven website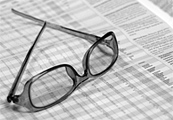 Model portfolios
Covering U.S., International (ex-U.S.) and Global equities, each model is maintained by our ETF experts based on portfolio-level fundamentals derived from our proprietary ETF data and ALTAR Score rating. Daily performance updates available on Bloomberg.
Newsletters & white papers
We can create either a custom ETF research publication or "white label" an existing newsletter of ours for less than the cost of hiring an analyst to produce research in-house.
customer segments

Financial Advisors
We specialize in providing analytical tools to help advisors build a competitive advantage using ETFs. Through the ETF Research Center advisors can screen and research fund as well as build and monitor multiple ETF portfolios.
Broker/Dealers
Drive ETF trading and client assets higher by providing AltaVista's original, actionable ETF research, analysis, and data for redistribution to clients and advisors. Affinity discounts are also available.
Institutions
Incorporate our ETF analysis and trading data into your existing investment process with a custom data feed. Flexible payment options including soft dollars available.
Fund Issuers
Our ETF Analyzer reports provide investors with independent investment analysis and insight. Issuers can license these reports on their own funds to redistribute, helping investors see how the issuer's products fit into their own investment strategies